}
Poptropica Ad Tr
ansporter Of Other Ads»
(DUPLICATE TO THE PAT BY 64MCY)
If you want to see a more succesful website that uses "majority of my ads" (thank you ScripterKid! :D), it is here: http://www.dinkypage.com/poptravel (go to the ads list!)
The Orange Box is Island, the White is Room. This is ScripterKid's code, but I want to be able to test out advertisement "codes" that I find.
The original button code is not mine, but ScripterKid's.
You can friend me. My username is (basically all over the place...) 64mcy.
*SITE UPDATE 1/27/13* Do you miss Poptropolis Games? Well then, with just a click of a button, you could travel back to it! Just log on to Poptropica, go to this website, and click this button:
Then, just close the Poptropica tab (that is NOT on Poptropolis) and then, your poptropican is on Poptropolis Games!
It appears that Poptropica has taken down Poptropads. I am sorry for doing it, it just caught my interests the moment that I saw how cool it was to teleport poptropicans to other places here and there. Advertisements were meant to not stay for long, although I wish there was a good way to store all the old advertisements somewhere so that poptropicans have access to them. The items that they give are awesome and very limited, and now there's no chance of getting them again. Nor, the customize anything glitch. Well, it was fun while it lasted.
But, I will not give up. Sure, my tool is dead. Gone. I'm not going to make another, we've used up all the ways. The PopMatrix, Poptroportex, PopTravel, PopLaunch, Poptropads, all gone. Even if all the resources outside of Poptropica are used up, how about resources inside? That's why I want to have a widget on Poptropica that will allow you to transport to old ads. Comment if you agree. More info here: http://www.dinkypage.com/poptropadstool
~ 64mcy
Powered by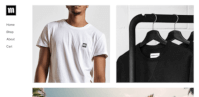 Create your own unique website with customizable templates.